Capri Darda
Buyer Specialist | Realtor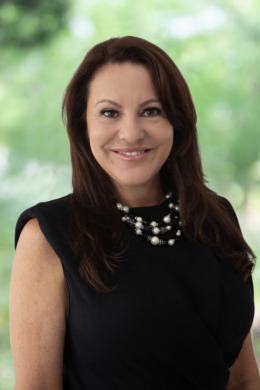 Meet Capri Darda, born in the island of Puerto Rico the youngest of three kids become a name synonymous with the dynamic world of real estate when she met her husband Mike Darda. She embodies the saying, "Home is where the heart is." A resident of the Cape Coral, Capri's journey from the Fashion Institute of Technology in New York City to real estate is a testament to the power of unexpected twists and unrelenting passion.
Upon graduating from the Fashion Institute of Technology, In New York the path seemed clear – her father's wise counsel encouraged her to establish roots near family. However, life had its own narrative in store. After buying a home near her family in Orlando Florida work led to an unforeseen turn, one that would carve a niche for her in the world of real estate. A seemingly simple investment turned into a profound revelation, igniting her innate passion for the industry.
Driven by her newfound interest, Capri delved into the realm of real estate. Buying, selling, and investing became her hobby. What sets her apart is her unshakeable belief in the importance of treating everyone like family. Her mission statement, echoing the values instilled by her upbringing, became her guiding star. Capri's dedication to her clients is rooted in the belief that everyone's journey is interconnected – a philosophy that resonates in every transaction she orchestrates.
Capri's unwavering commitment to excellence sets a formidable standard. As she lays down at night, she finds solace in the knowledge that she's given her best, every step of the way. Her mantra, "Two wrongs don't make it right," is a testament to her resilience. In a world where negativity can cloud horizons, Capri rises above, choosing empathy and integrity. Her path is marked by her refusal to compromise her principles, even in the face of adversity.
Guided by her profound understanding that life is fleeting, Capri embraces every moment with an infectious zest. Her multifaceted interests reflect a life lived to the fullest – from the bonds of her blended family, her labradoodle, giving back to the community and the intricacies of real estate to the thrill of traveling and the tranquility of boating.
At the heart of Capri's interests is her unique skill in finding investment properties and seamlessly connecting buyers and sellers. Her client-centric approach transforms transactions into experiences, ensuring smiles on both sides. For Capri, the magic is in the happiness of her clients, where the union of buyer and seller becomes a symphony of contentment.
Capri Darda stands as inspiration for those who seek to blend professionalism with humanity. Her journey, from humble beginnings to becoming a respected name in the real estate arena, is a testament to the limitless potential of human spirit. In her story, we find the reminder that life is indeed short, and Capri beckons us all to make the most of it – to chase dreams, forge connections, and weave a legacy of purpose and passion.