Charlie Galvin
Buyer Specialist Assistant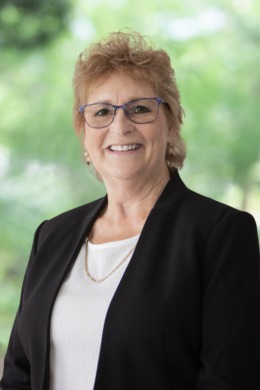 Charlie Galvin: Weaving Community Threads through Leadership and Real Estate
Hailing from a vibrant suburb of Chicago, Charlie Galvin's life journey has been one of embracing leadership, community engagement, and the art of real estate. Growing up in a bustling household of four sisters and five brothers, Charlie learned valuable life lessons as a middle child, shaping her innate leadership skills and fostering a deep commitment to community service. From the early influence of her mother's dedication to volunteering, Charlie's path was set on making a difference.
Throughout her life, Charlie's leadership talents have shone brightly. Serving as the President of numerous civic organizations, he has been a driving force behind countless community events, leaving an indelible mark on the fabric of Lee County. Guided by the principles of volunteerism instilled in him by her mother, Charlie's devotion to giving back has remained unwavering, showcasing her unyielding commitment to the betterment of her surroundings.
Charlie's journey in real estate emerged from her experiences as a property manager, a role that seamlessly integrated her skill set and ignited her passion for finding innovative solutions. Transitioning to a Realtor Professional as a Buyers Specialist Assistant, Charlie's negotiation prowess comes to the fore, allowing him to cater to buyers' unique needs and desires. With an eye for detail and a heart for fulfilling dreams, Charlie navigates the intricate world of real estate, guided by the principle of making her clients' aspirations a reality.
In Charlie's world, values are the cornerstone of her endeavors. His straightforward mission statement encapsulates her life philosophy: God, Family, Country/Community, and Business. Her hierarchy exemplifies her unwavering dedication to her faith, her loved ones, and the broader community that he cherishes. Charlie's core values provide him with an ethical compass, guiding every decision and action he takes.
Charlie's skill set is a testament to her commitment to service. He brings a unique asset to the table—listening. In a world often dominated by voices, Charlie stands out for her ability to truly hear, understand, and empathize. Her skill has been the cornerstone of her successful career, enabling him to tailor her services to meet the diverse needs of those he serves.
Beyond her professional pursuits, Charlie's interests are as diverse as her accomplishments. An outdoors enthusiast, he finds solace in camping, connecting with nature's tranquility, and enjoying the simple pleasures of life. Charlie's dynamic spirit also finds expression in the sport of pickleball, where he engages in friendly competition while fostering camaraderie. And in moments of contemplation, Charlie turns to needlework, a creative outlet that allows him to unwind and channel her artistic energy.
Charlie Galvin's life journey is one that beautifully interlaces leadership, community dedication, and a genuine passion for connecting people with their dream homes. From her formative years in a bustling family to her current role in the world of real estate, Charlie's commitment to service, leadership, and empathy shines through. His mission to impact lives through her values-driven approach echoes through the lives he's touched and the communities he's enriched. As Charlie continues to navigate the realms of real estate and community service, he exemplifies how the threads of passion, leadership, and compassion can weave together a life of purpose and impact.