Mackenzie Hamblett
Marketing Professional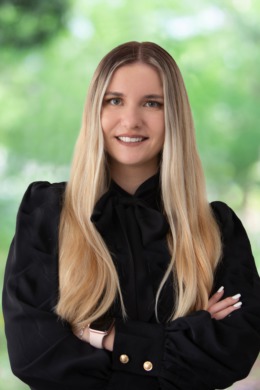 Mackenzie Hamblett, originally from Scottsdale, Arizona, who has brought her passion for innovation and social media to the vibrant real estate industry of Southwest Florida. 
Mackenzie graduated from Florida Gulf Coast University with a degree in Entrepreneurship, a valuable asset to not only the real estate industry.
Currently, Mackenzie serves as the Marketing Professional for the Darda Group, where she plays a pivotal role in the company's success. In this capacity, she oversees all social media platforms, to showcase properties and engage with clients. Her innovative approach not only drives brand recognition but also facilitates the growth of Darda Group's team of agents.
Beyond her career achievements, Mackenzie is committed to giving back to her community. She is an active member of the Big Brother Big Sister Organization, where her mentorship and dedication inspire positive change in the lives of young individuals. 
You can find Mackenzie spending time with her family enjoying home cooked meals or enjoying the Florida weather with a good book.
With her drive, dedication, and genuine desire to make a positive impact, she is poised to continue making waves in the dynamic world of real estate while leaving a lasting mark on the lives she touches.