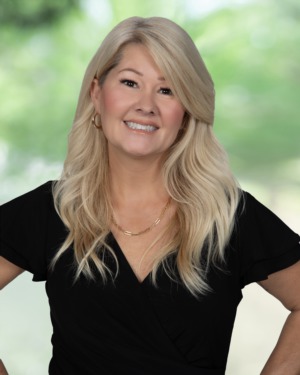 Ruby deBondt is a seasoned real estate professional with a passion for helping clients achieve their property dreams. With a career spanning nearly two decades, Ruby has been licensed in multiple states since 2004, making her a valuable asset to clients seeking top-notch guidance in the real estate market.

One of Ruby's standout qualities is her exceptional listening skills. She understands that buying or selling a home is a deeply personal journey, and she takes the time to truly listen to her clients' needs, desires, and concerns. This attentive approach allows her to tailor her services and recommendations to each individual, ensuring a smooth and successful real estate experience.

Ruby's keen eye for investment opportunities sets her apart in the real estate industry. She doesn't just help clients find a place to live; she helps them make strategic investments in their future. Her insights into market trends, property values, and potential returns on investment empower her clients to make well-informed decisions that align with their financial goals.

As a proud member of the Darda Group at Compass, Ruby deBondt has access to cutting-edge technology, vast resources, and a network of industry professionals, all of which she leverages to benefit her clients. Whether you're a first-time homebuyer, a seasoned investor, or looking to sell your property, Ruby is your dedicated partner throughout the entire real estate journey.

When you work with Ruby deBondt, you're not just working with a real estate expert; you're partnering with a trusted advisor who values your unique goals and dreams. Ruby is committed to turning your real estate aspirations into reality, one property at a time.