Sunni Hammermeister
Director of Growth & Development| Realtor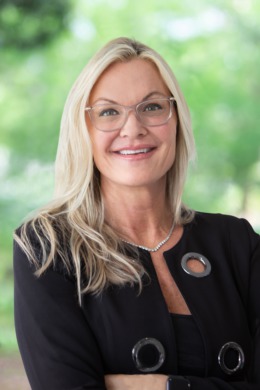 Sunni Hammermeister is a distinguished real estate professional with an illustrious career spanning over 24 years. With a passion for fostering growth, both personally and professionally, Sunni's expertise in real estate, combined with her talent for recruiting, coaching, and training, has earned her a reputation as a guiding force in the industry. Her commitment to excellence, coupled with her dedication to her clients and colleagues, sets her apart as a true leader.
Originally hailing from Baton Rouge, Louisiana, Sunni Hammermeister has been a proud resident of Southwest Florida for the past 42 years. Her deep connection to the region has not only allowed her to develop an intimate understanding of the local real estate market but has also contributed to her role as a community influencer and advocate.
Beyond her professional accomplishments, Sunni finds immense fulfillment in her personal life. She is a devoted wife and mother, sharing her life with her husband and two children. Their shared love for athletics and quality family time serves as a testament to Sunni's commitment to balancing her professional pursuits with her personal values.
In all aspects of her life, Sunni Hammermeister embodies integrity, dedication, and a relentless pursuit of excellence. Her contributions to the real estate industry and her community are a reflection of her unwavering passion for growth and positive transformation. As she continues to shape the future of real estate through recruitment, coaching, and training, Sunni remains an inspiring figure to all who have the privilege of working with her.