August 2023 Lee County Market Update
Posted by Mike Darda on Tuesday, August 1, 2023 at 4:12:28 PM
By Mike Darda / August 1, 2023
Comment
August 2023
Lee County Market Update
Hi, this is Mike Darda with Compass Realty at the Darda Group giving you your August 2023 market update for Lee County, Florida real estate.
We are going to start with the active report. Right now we have 3,322 homes for sale. That's an increase of 33% over last year when we had only 2,206 homes for sale. So buyers are definitely only getting more selection and they're enjoying a lot more homes to look at when we look at what actually is coming to market. Last year, we had 3,739 homes that were listed in July last year at this time, and now we have only 3,207. So we're actually finding a 15% decrease in the number of homes coming on the market.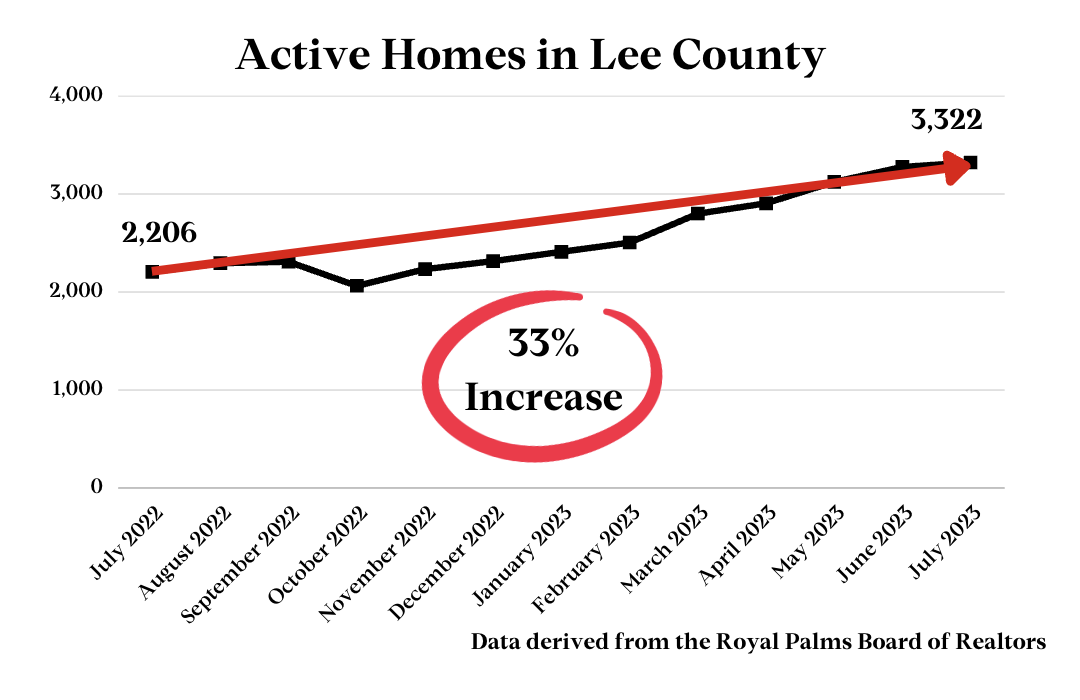 As for closed sales, we're seeing some changes here as well, 964 homes closed a year ago at the same time, and right now we have 776 that have closed this year this month. That's a 19% decrease. And part of that is the interest rates because as those have gone up, it has diminished the number of buyers that can actually purchase homes because there's fewer buyers that qualify, their purchasing power has dropped. Every 1% that interest rates go up, a buyer's purchasing power drops by about 10%. That is showing up in the number of buyers purchasing homes.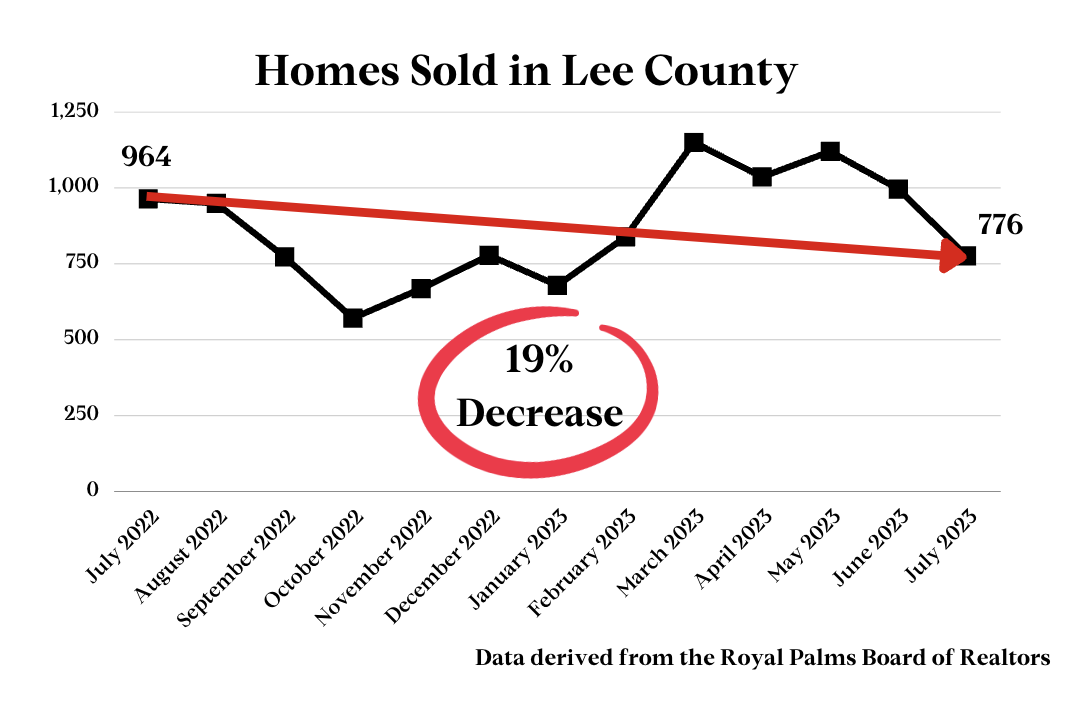 Our pending sale report also reflects this. Last year we had 273 homes pending at this time. This year, at a decrease about 10%, 246 homes pended at this time. So that could give us an idea that if that continues that trend, we may have actually fewer closings next month than we do this month.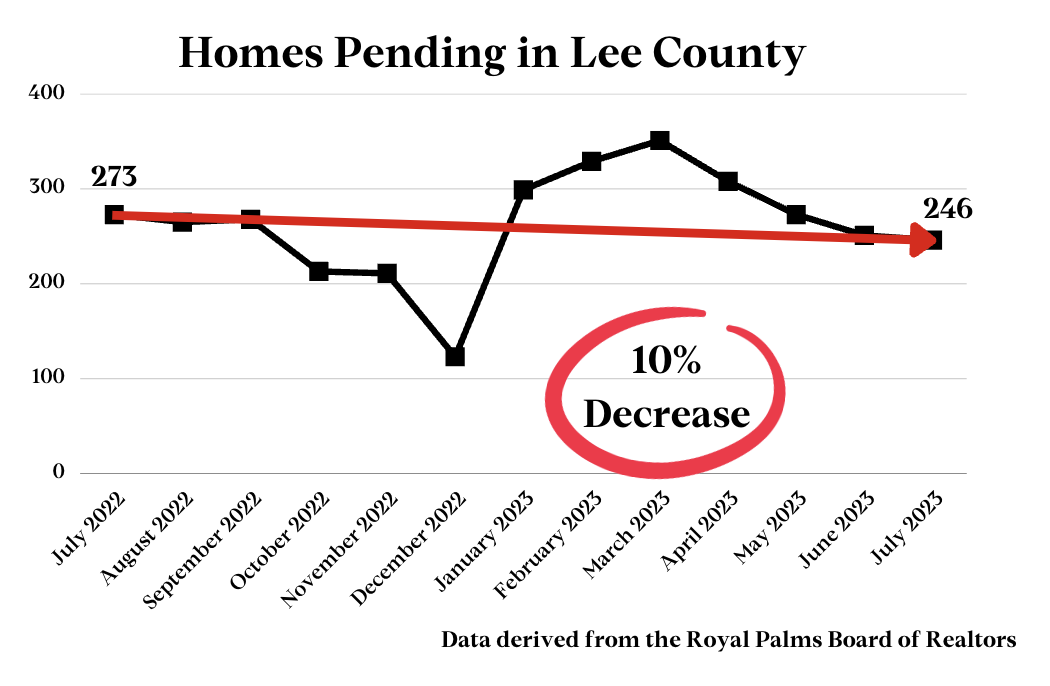 So now we're going to move to the absorption rate. This tells us is it tells us whether we're in a seller's market, a neutral market, or a buyer's market. To give you an idea, a seller's market is anything from zero to three month supply of homes. If no one listed another home for sale, all the homes would sell in three months or less. That usually means sellers have the upper hand and prices are typically going up. Then, a five or six-month supply means we're in a neutral market where neither the buyer or seller have an advantage and prices tend to remain steady or just fluctuate slightly. Six months or more is a buyer's market where the buyer has the upper hand and prices tend to decline. A year ago at this time, we were squarely in a seller's market with a 2.3 month supply. And right now we have a 4.3 month supply. So we're in a neutral market at the moment. This is causing days on the market to be extended. We're seeing 43 days on the market is average now versus only 18 days on the market a year ago.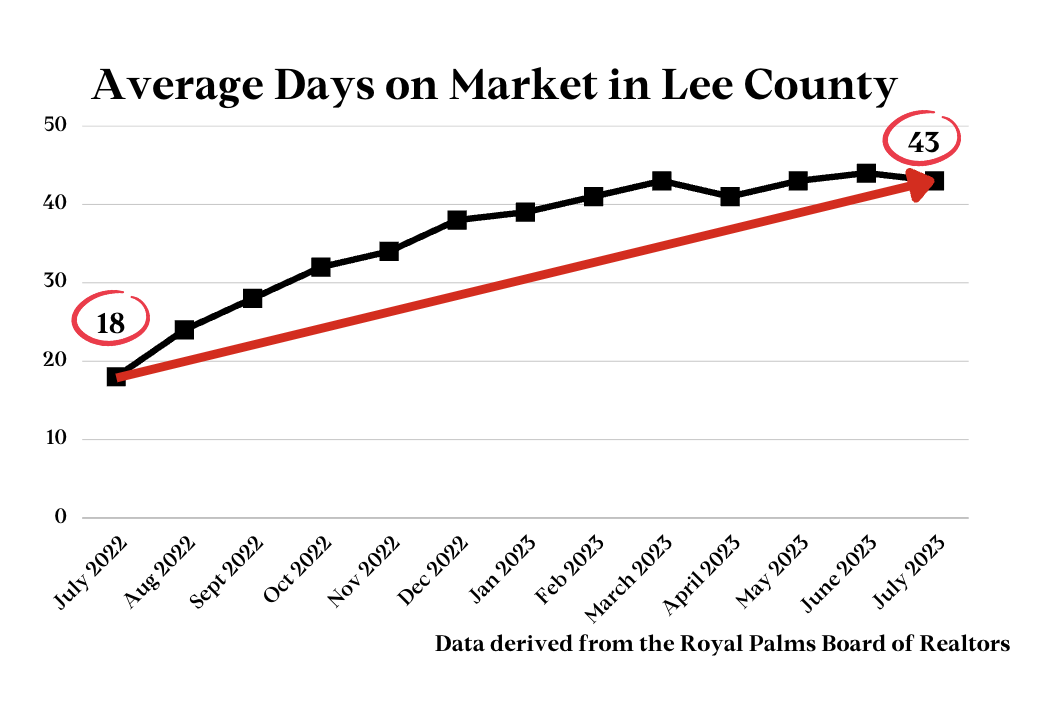 Prices now are actually up slightly. The average sale price was 500,000 a year ago. Right now it's 521,000, which is an increase of about 4%.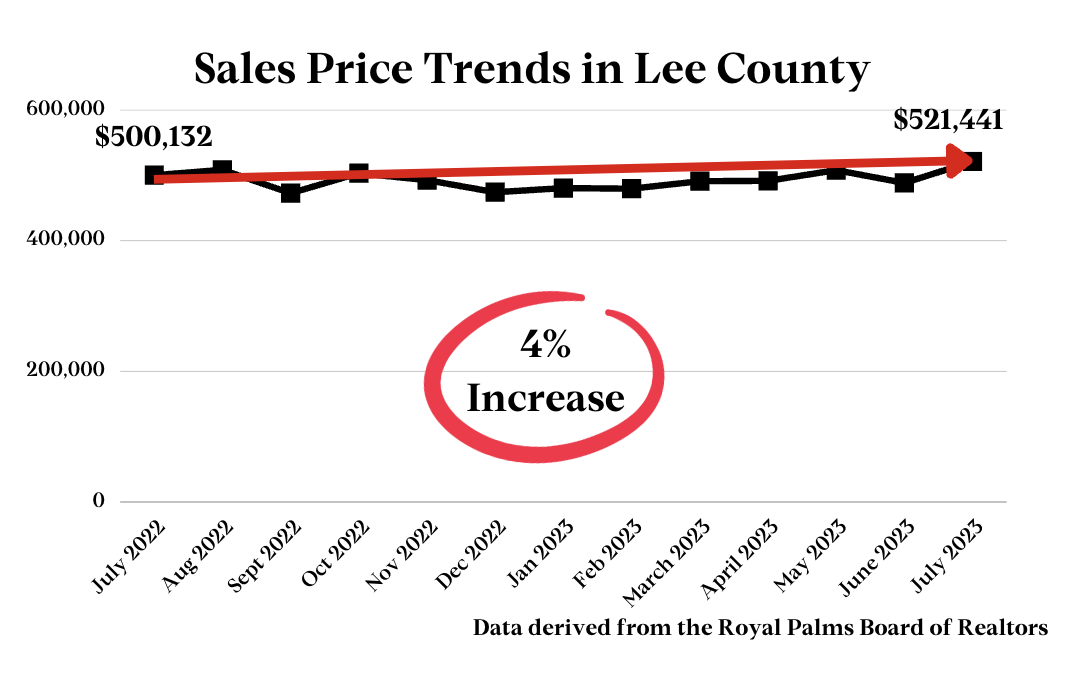 Let's talk about interest rates because this has been the big factor that's making all these changes in our marketplace. A year ago it was only 5.3%, today it's 6.8%. That's an increase of 22%. And as we talked about, every 1% up is affecting buyers purchasing power by 10%. Sellers are starting to take advantage of this by offering owner financing if they don't have a mortgage.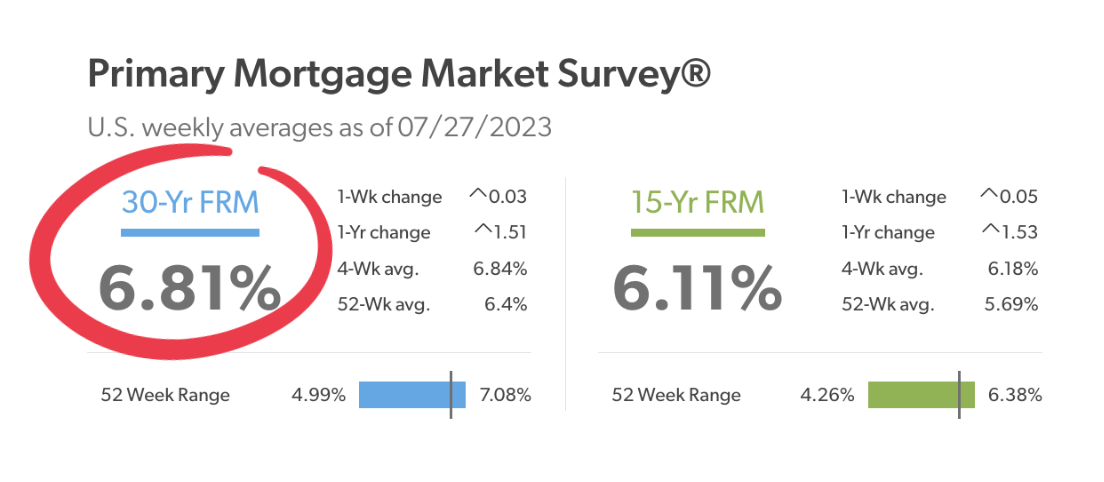 Permits are showing us how many homes are being built now versus last year. And in the city of Cape Coral, they just came out with a report that showed for the first six months of 2023, new home permits are actually down more than 23% from the same time last year. So there is definitely less new home product that's going to be moving into our inventory during the second half of this year.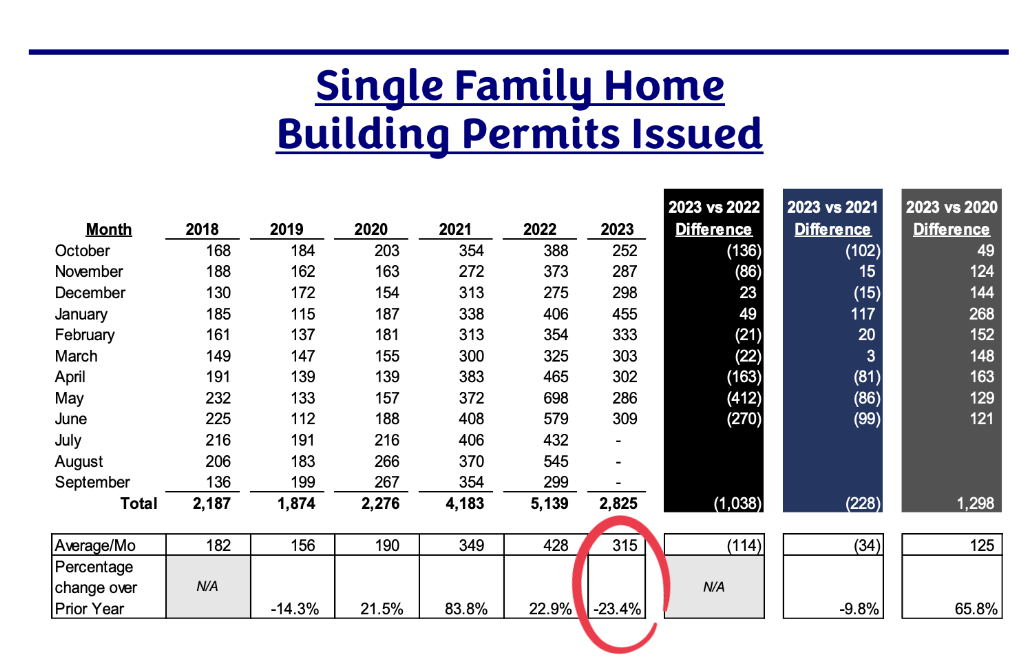 Insurance is also a big concern in our marketplace right now. According to a recent Forbes article, Farmers Insurance has pulled out of the state of Florida and buyers are finding that the biggest impediment to getting insurance on homes is roofs. The age of the roof is usually the big factor. Roofs that are 15 years or older, many insurance companies are not insuring those or if they do, it's at a significant premium. Flood insurance is also a concern because that has gone up dramatically to the point where if sellers have an assumable flood insurance policy,they're finding it very advantageous to market that as a benefit to purchasing their home.