November 2023 Lee County Market Update
Posted by Mike Darda on Wednesday, November 1, 2023 at 12:39:25 PM
By Mike Darda / November 1, 2023
Comment
November 2023
Lee County Market Update
Hi, this is Mike Darda with the Darda Group at Compass Realty, and thank you for watching. This is our market update for November 2023 in the Lee County Cape Coral real estate market.

We're going to start as usual with our closed sales. We had 685 closed sales in October of 2023, versus 571 last year. But if you remember, last year in September, at the very end, we had Hurricane Ian. So if you look at this 16% increase in sales, it's highly influenced by the hurricane. So to get a truer number, we went back to September 2022, where 765 homes sold. And if we look at that 13-month window, we've actually seen a 10% decline year over year in home sales.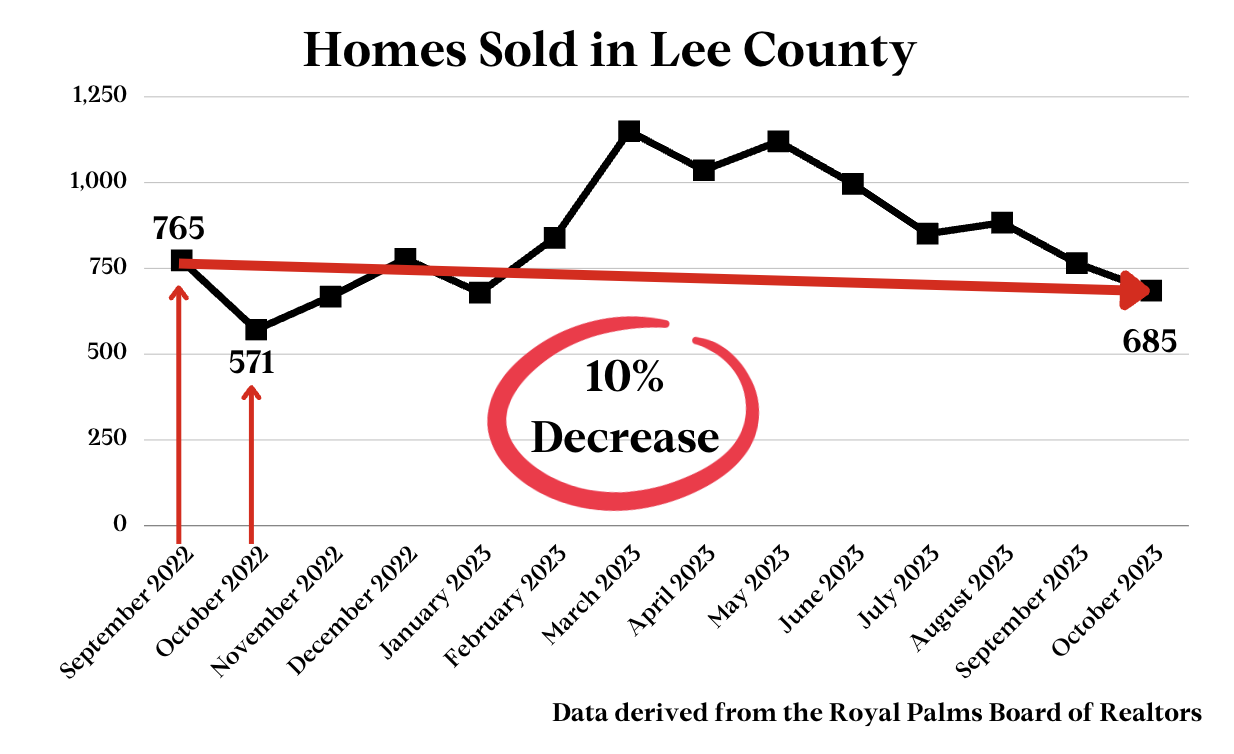 Active inventory is up 4,301 homes are currently for sale versus a year ago, we had 2062. So almost exactly double the number of homes for sale now versus a year ago.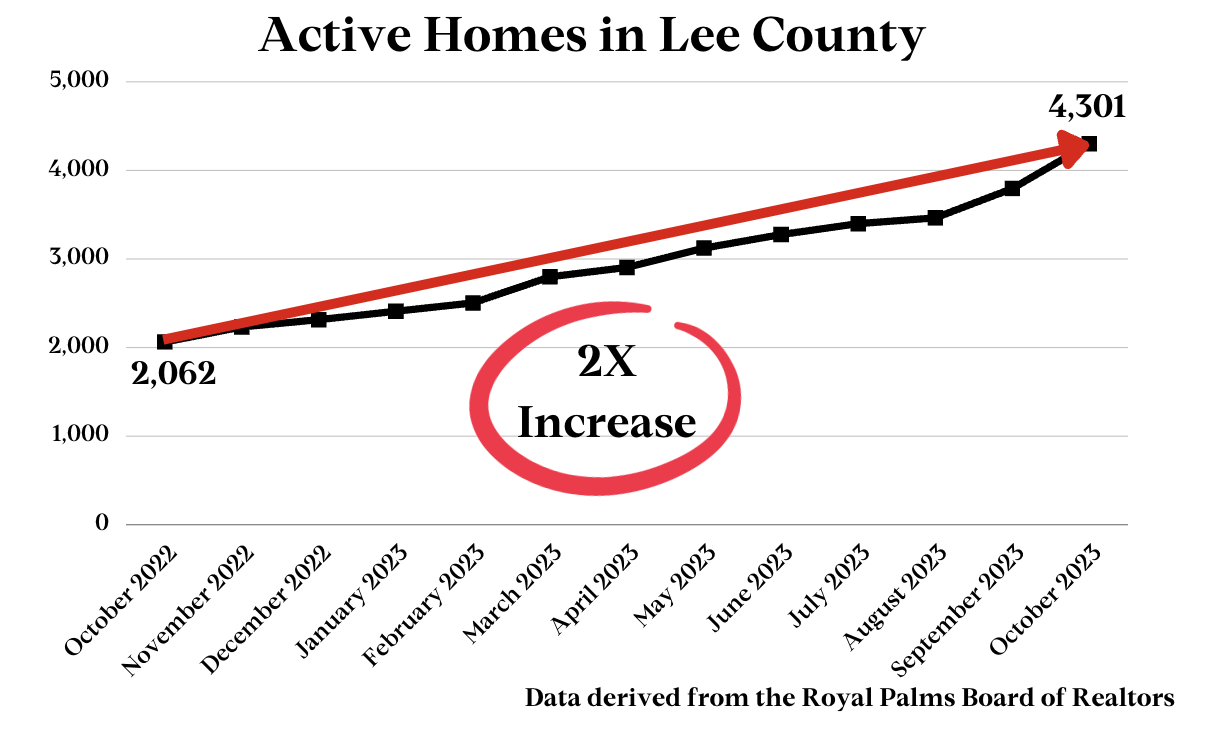 Pending sale activity, These are the newly pended transactions this month was 171 versus 213 a year ago. So that's about a 20% decline in new pending listing activity.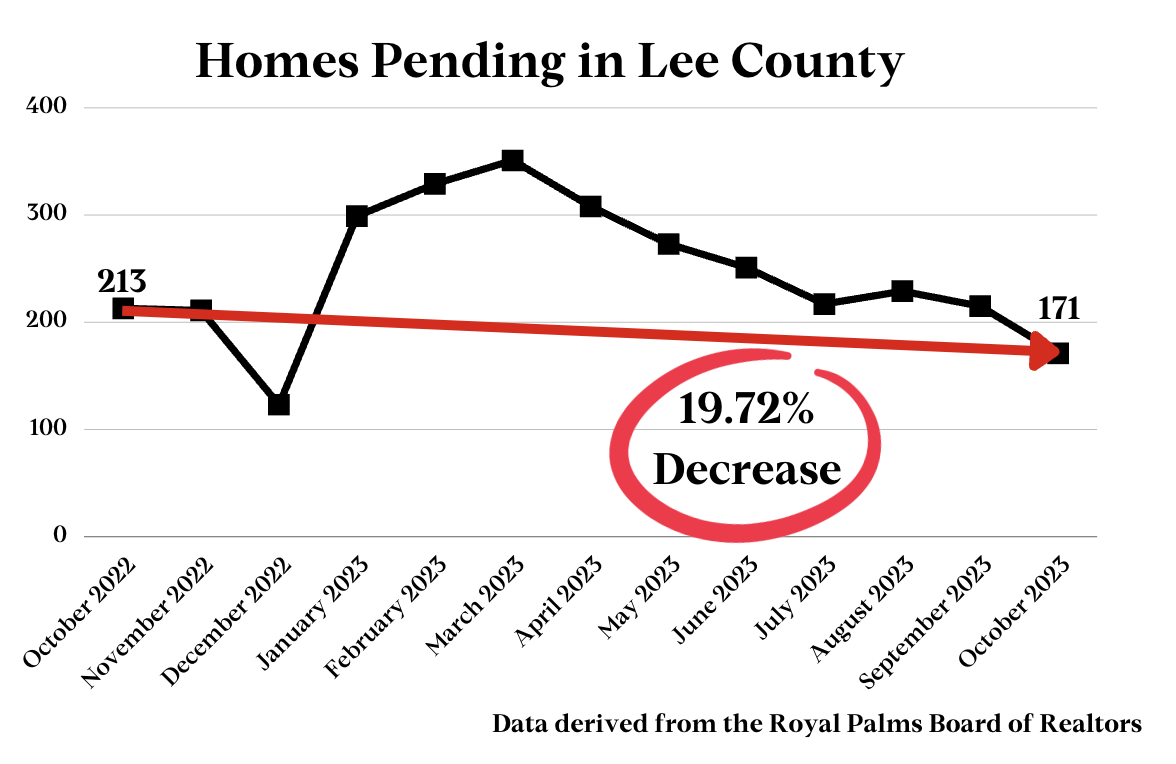 Average sale price is also adjusting down. Right now, it's 481,000 in Lee County and it was 503,000 one year ago. So that's about a 4% adjustment downward.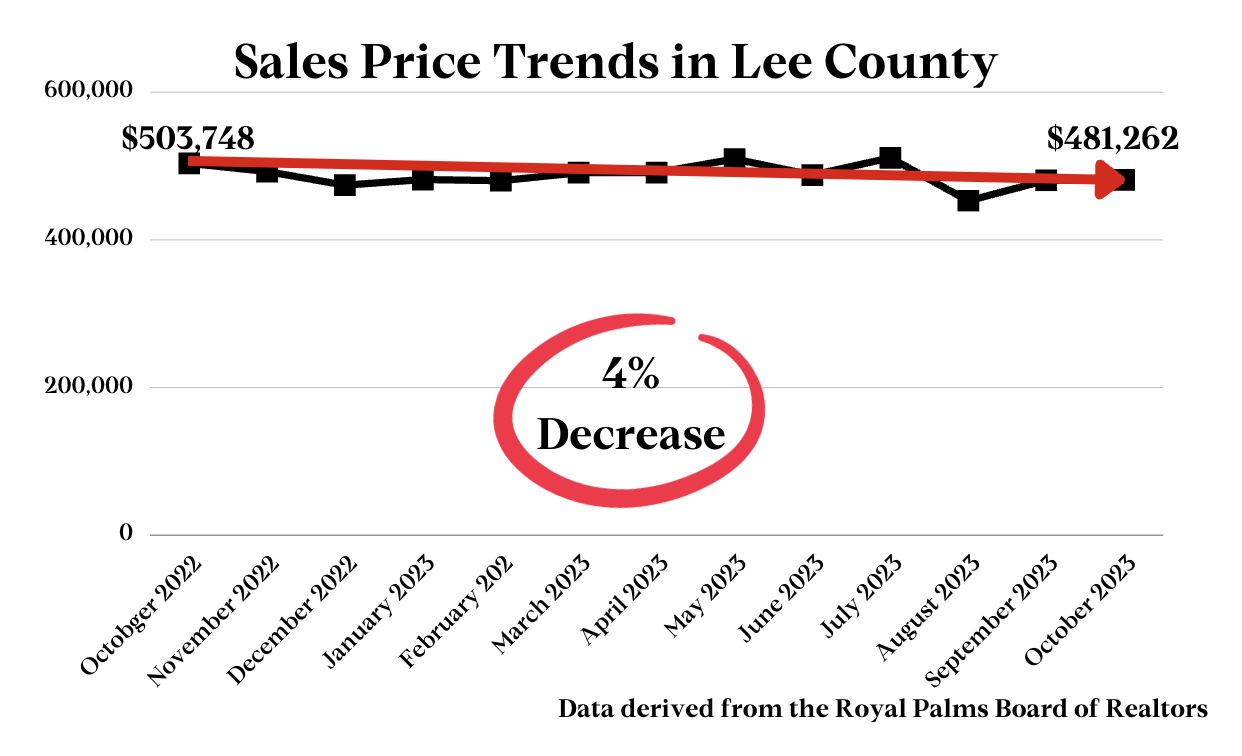 We're also seeing homes sit on the market a little longer, 54 days on the market now versus 34 days on the market a year ago.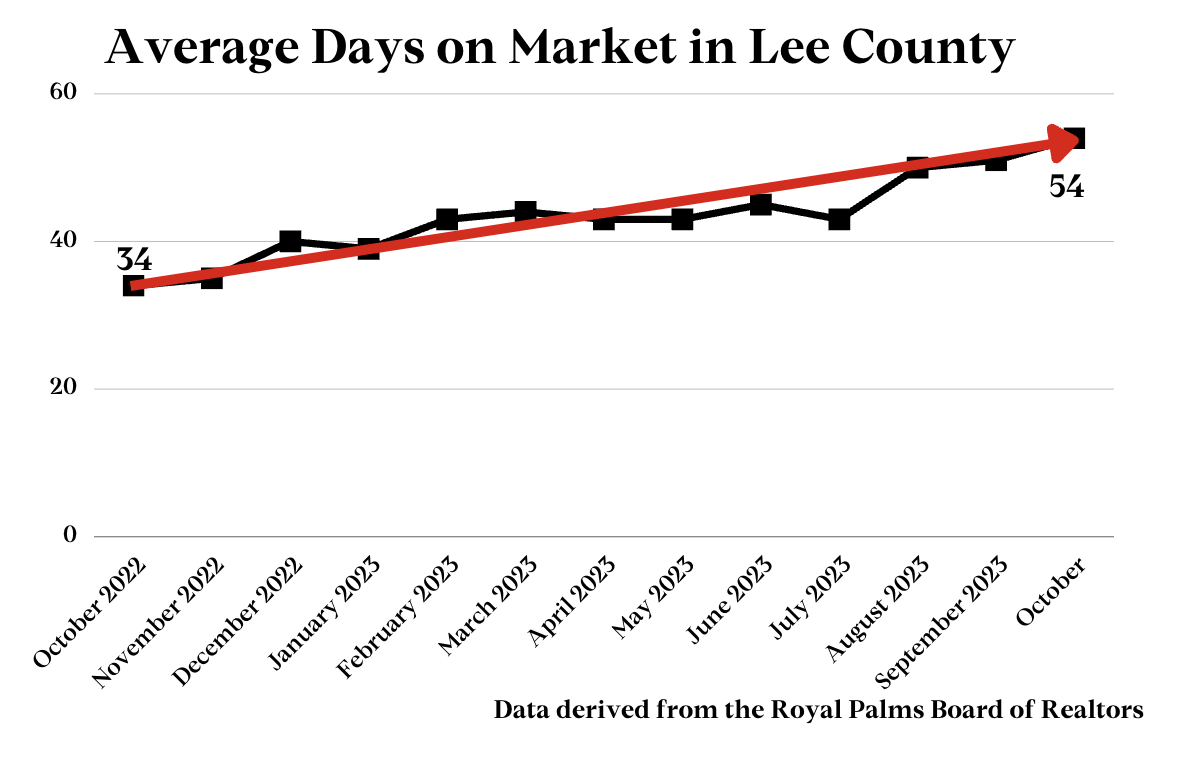 If we look at the absorption rate, this is where if you look at all the homes for sale, and if nobody listed another home for sale, how long would it take to sell every house in the marketplace? That's currently right about six and a half month supply, which puts us squarely in what we call a buyer's market, where the buyer actually has the upper hand in the negotiating process.
So this is affecting our price reductions in the marketplace right now. We've actually saw 690 price reductions in the last seven days. So to put that in perspective, a typical daily snapshot in Cape Coral and Fort Myers real estate in October was 25, closings 49 new listings hitting the market, and 98 sellers reducing their prices.
Our interest rates have gone up, and we know that's what's driving a lot of these changes, 7.79% is the current rate versus 7.09% a year ago. And how that translates to buyer purchasing power is every 1% rates go up, buyer's purchasing power is adjusted down by roughly 10%. So all things being equal, a $500,000 buyer, say, a year ago, may find themselves only qualifying for $465,000 now, which is very similar to that price adjustment we've seen in the market year over year that we just talked about.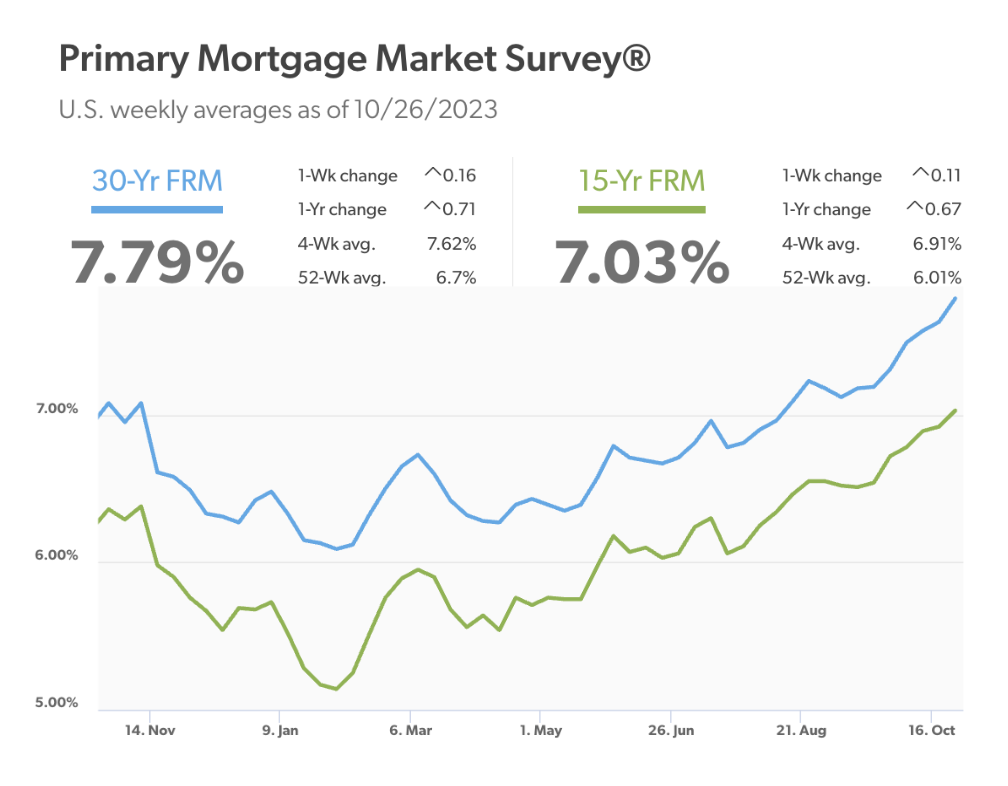 This time of year is also a time where in Lee County you want to pay your tax bill. So we actually live in a county that figures the tax bills in arrears. So that means at the end of the year is when the taxes are due for the year. You've just lived in the property, so we're actually going to discount. If you pay now, you'll get a 4% discount in November, a 3% discount in December, a 2% discount in January, and a 1% discount in February. The tax bill is actually due by March 2024.
This is also the time of year you want to start thinking about Homestead Exemptions. That's a $50,000 reduction of your assessed value, which lowers your tax bill. So you can start filing homestead exemptions on January 1st, but you actually have to live in the property before January 1 in order to file. So the good news on this is, if you bought a home this year or you've just moved into a property and it's now your full-time residence, you may want to look into filing that homestead exemption in January. Also, you still have time to buy a home and close on it by January 1st, so you can take advantage of that savings.
If you have any questions about everything we talked about here today and how it affects your plans for buying or selling real estate, we're here to help. Thank you for watching. Feel free to reach out to us any time.