October 2023 Lee County Market Update
Posted by Mike Darda on Monday, October 2, 2023 at 4:15:11 PM
By Mike Darda / October 2, 2023
Comment
October 2023
Lee County Market Update
Hi, this is Mike Darda with Compass giving you your October 2023 market update for the Lee County, Florida Market, Fort Myers, and Cape Coral.
So, as we always do, we're going to start off with the closed sale report. And we saw 765 homes close in September versus 773 the year before. So it's virtually unchanged. But to give that some context, we went back two years ago in September when we saw 1,252 homes sold the same month. So that's a 39% decrease from the kind of volumes we were seeing just two years ago.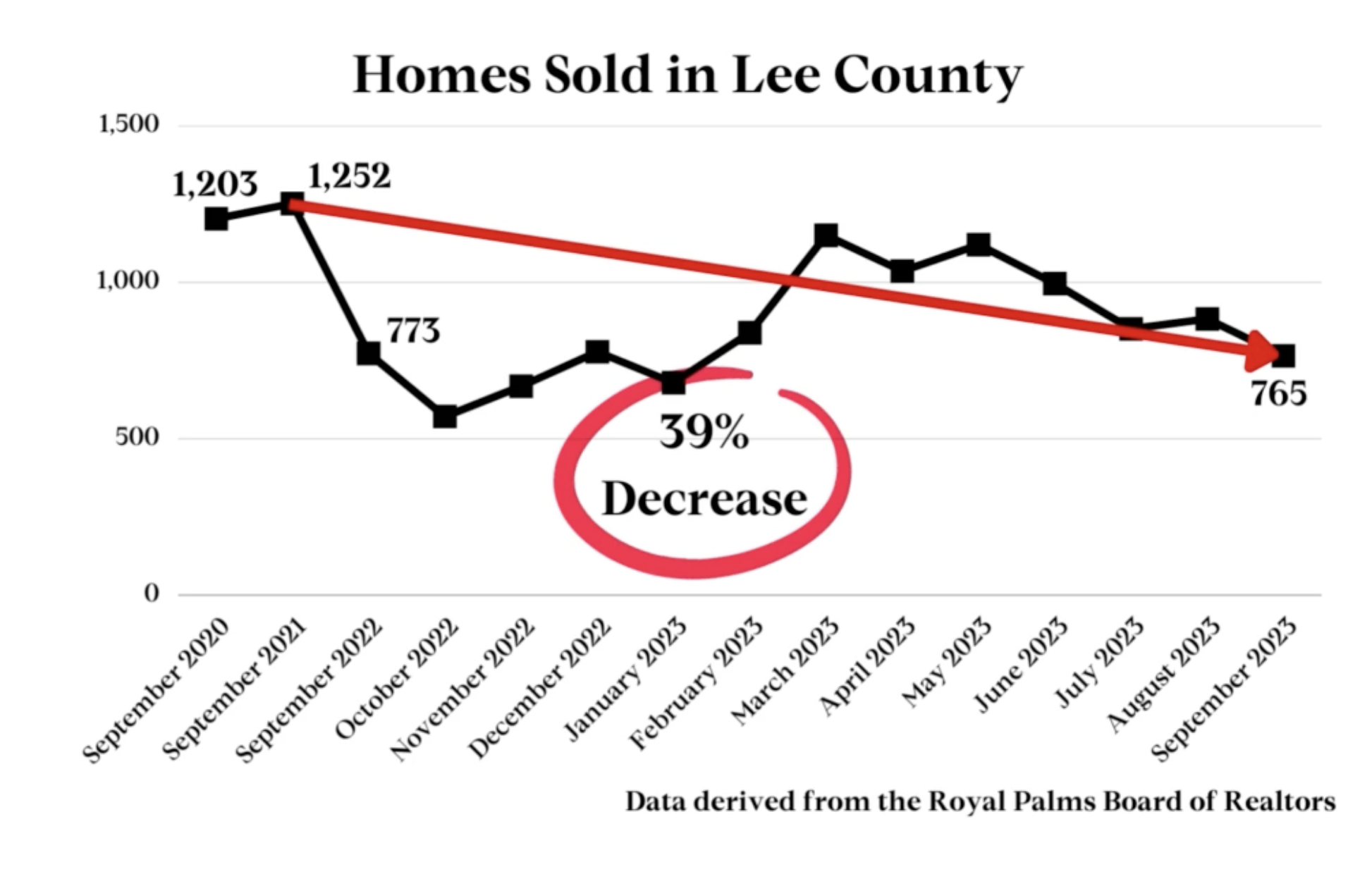 What was different was interest rates. Rates were just below 3% two years ago. One year ago, they were at 6.7%, and this year we're at 7.2%. And remember, for every 1% rate go up, buyers purchasing power declines by about 10%. So you can see how that has actually affected the market.
Inventory is also reflecting these changes as there are less buyers in the marketplace, inventory is rising. There are 3,795 homes on the market today in Lee County versus 2,309 a year ago, a 39% increase. New inventory is also coming on the market faster than usual. 1,530 new listings hit the market last month, versus 1,052 the same month a year ago. That's a 45% increase in the number of properties coming on the marketplace.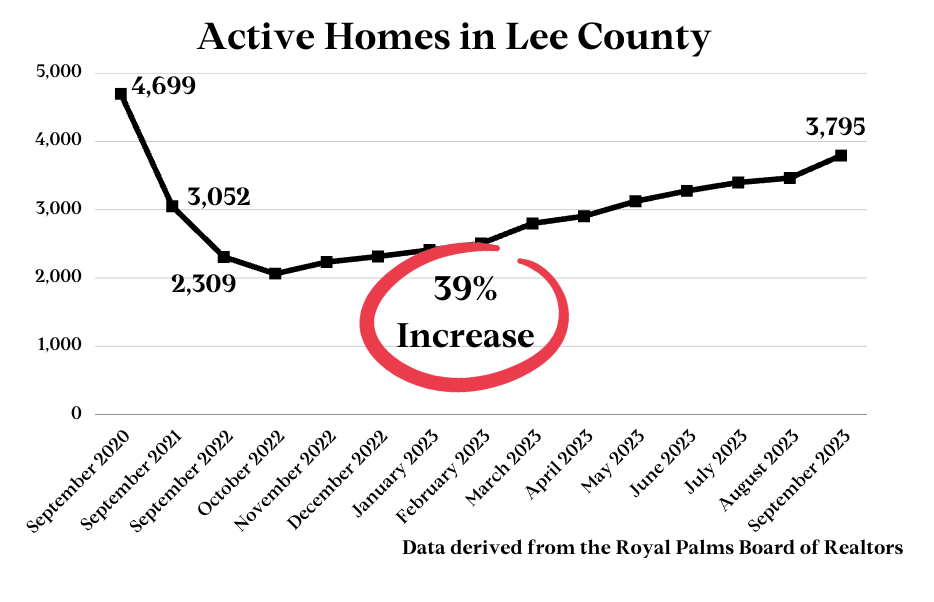 If we look at the average sale price, $485,000 was the countywide average sale price this year, versus 474 this same month last year. So just about a 2% increase, virtually unchanged.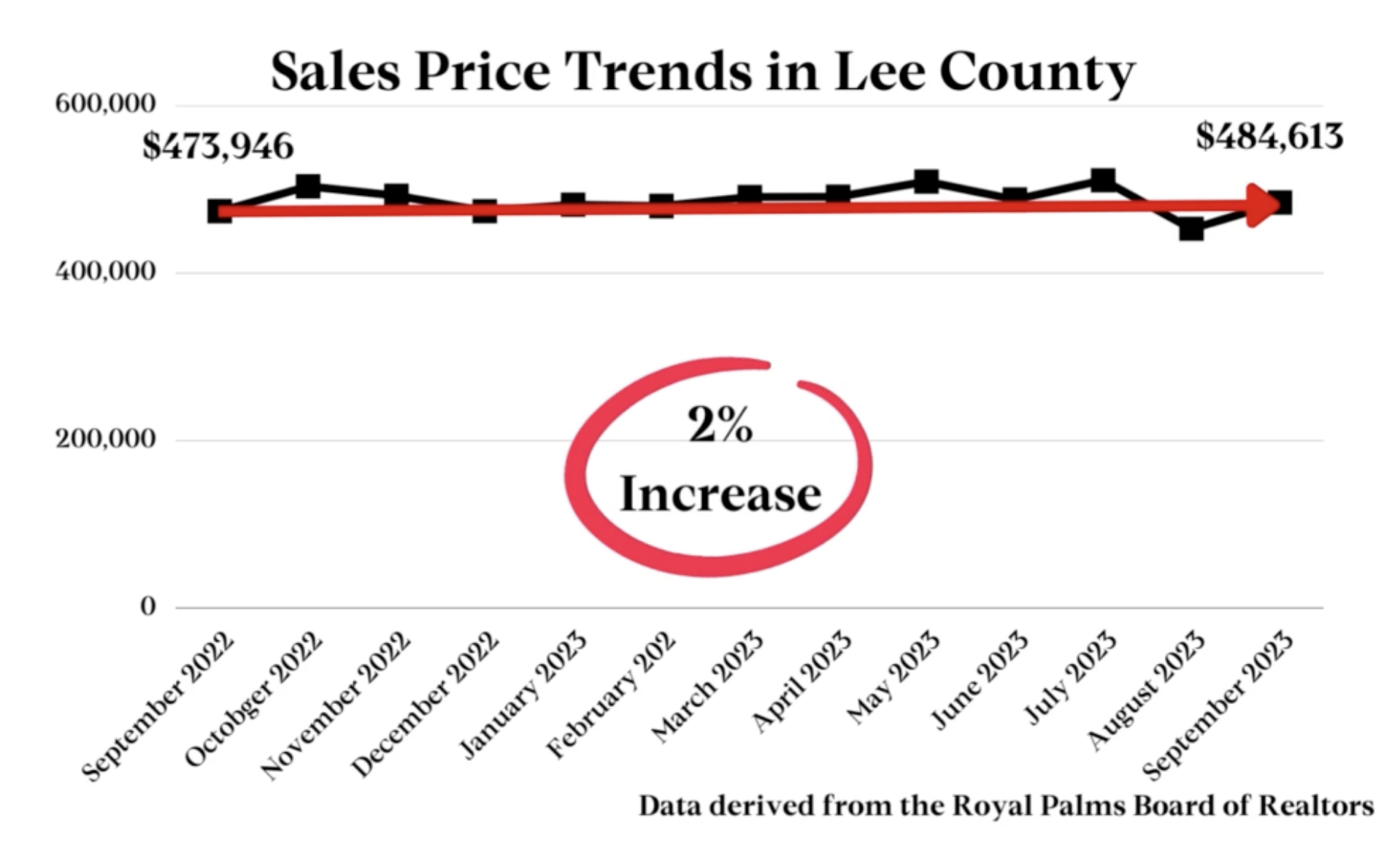 If you look at days on the market, you'll see how the increased inventory is affecting how long it takes to sell homes. Currently 51 days average, versus only 28 a year ago.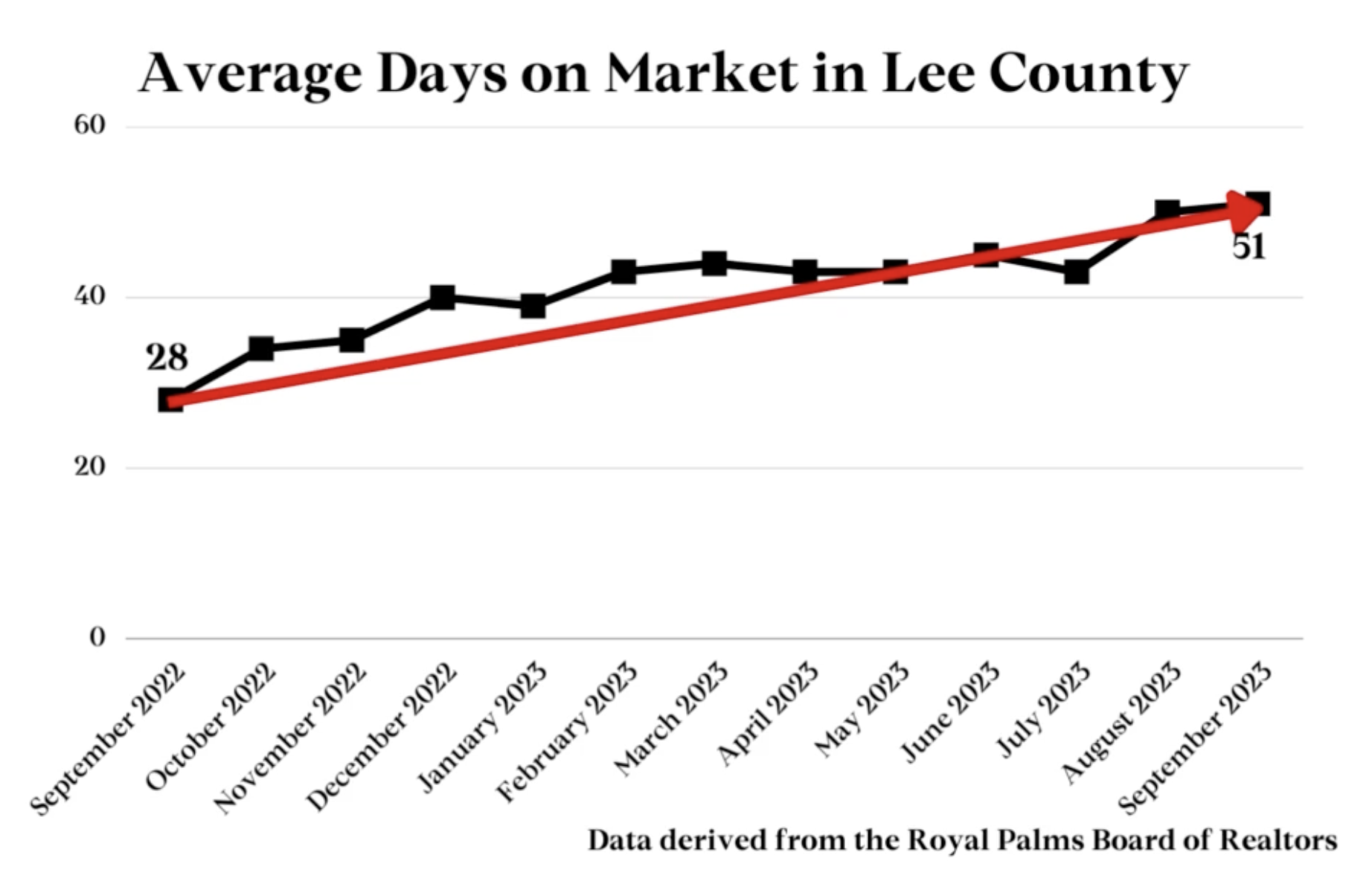 We're also seeing a lot of new construction homes that started a long time ago being finalized and coming on the marketplace. Permits that are finalized where the new structure is finished have increased by 70% from a year ago. So a lot of these homes are hitting the market as new inventory.
In other real estate news, Florida has now surpassed New York as the second most valuable real estate market in the country. So what's happened here is now Florida, thanks to all the migration from New Yorkers relocating to Florida, has now surpassed that as the number two most valuable behind California. And if you look deeper into that same study, it showed that the fastest metropolitan growing area in that study was the Fort Myers market was actually the third fastest growing behind Miami as number two, and Lakeland as the fastest growing in the country.
So, in summary, with our market update this month, we find that both prices and sales volume has remained pretty steady year over year. However, increases in inventory are actually slowly moving our market from a neutral market to a buyer's market. If you have questions on how this may affect your interest in real estate, whether you're buying or selling, we're happy to talk to you.